Featured artist Renuka Pillai presents her portfolio of figures and landscapes.  Enjoy the work of this talented painter and see more by visiting her website.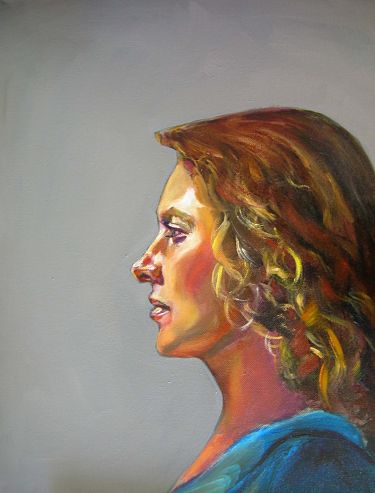 I was born in Kandy, Sri-Lanka and was able to study art in junior high and high school. Moving with my family to East Africa when I was nine years old, I was inspired by the beauty and color of the natural surroundings. I joined the Addis Ababa Fine Arts School in 1981 and graduated with a BFA in 1985.
I enjoy painting people and landscapes. My artwork is expressive and colorful. My goal is to give the viewer an emotional experience when viewing each painting.
My foundation in academic realism influences the recurrent themes in my paintings, which may be landscapes, human figurative paintings, portraits or still life arrangements – employing realism as a unifying ideal.
Furthermore, I have worked in abstraction, working first as a minimalist and then using symbolic derivatives as an abstract expressionist to explore broader narratives. I graduated with an MA in Art from the University of Montana in 1996.
I began teaching art privately to children and adults in the year 2000 and from 2004-08 was an art teacher in a small high school/middle school. I was able to guide students individually in the special way each student needed direction.
I am currently working in oils on figurative studies and landscapes. My artwork has been influenced by the works of John Singer Sargent, Anders Zorn, Rembrandt and Velasquez.
The diverse subject matter addressed in my work is connected with a common regard for beauty, atmospheric tone and the timelessness of artistic expression.