by Carolyn Edlund
The founder of Goldilocks Designs started with a passion for vintage, and scaled her art into a fast-growing card business. Here's how she did it.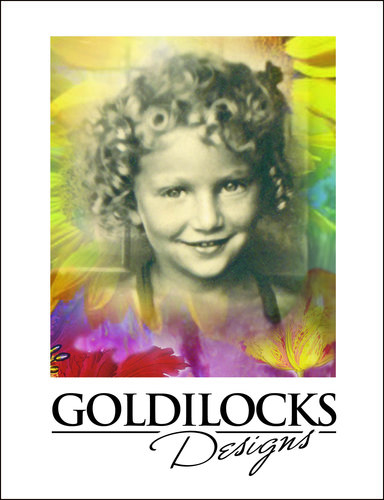 Artist Allison Staffin has always loved visiting museums, craft shows and flea markets, and collecting vintage posters, advertising art, old tins, purses, postcards, and other antique art pieces. She lives in an 1864 farmhouse that's filled with an eclectic mix of her collections and home decor pieces. All of these passions are what inspired her to design cards with a vintage motif.
Her degree in Graphic Design and Advertising from the University of Delaware gave her the skills to develop a boutique design studio specializing in package design, which she ran for over twenty-five years. She created promotional materials for nationally recognized companies such as Revlon, Twinings Tea, Liz Claiborne, and Becton Dickinson. But her fascination with old photos and memorabilia compelled her to build a collection of greeting cards and enter the national wholesale marketplace with them.
"I have been creating cards for friends and family for as long as I can remember," she says. "My cards are a compilation of everything that speaks to my sensibilities. Many of the photographs that I use are culled from old family albums. I find quotes that evoke strong emotions and inspire the artwork. Other times, I create the artwork first, then find an appropriate quote. These cards are my stories, and I design them to speak to others as well."
She launched the Goldilocks Designs greeting card line at the National Stationery Show in New York City in 2013 with a collection of eighty cards. NSS is the largest trade show in the United States for card and stationery lines, where vendors large and small exhibit to meet and sell wholesale to retailers from around the country.
"I met a lot of people, and learned so much about the industry," Staffin states. "I made connections with vendors and sales reps and made a few sales. From there, I gained insight and valuable feedback about my card line. I conducted focus groups, asking people their thoughts about the cards, then used that feedback to revamp my card line. I went back to the National Stationery Show the following year. That's how Goldilocks Designs was launched."
A core strategy for selling card lines is to recruit and work with territory reps, who can explode sales and take the collection into new markets the artist has never before considered. Goldilocks Designs now has more than 40 sales reps nationwide, which accounts for the rapid growth her business has experienced. She also has a National Sales Manager, which is a representative who can work with large chains and corporate buyers. Although she maintains a wholesale website, most of her sales are made through rep groups.
I asked Allison Staffin about the mistakes she has made along the way, and what advice she would have for other artists who are interested in developing their own greeting card lines.
"That first year was a huge learning curve," she admits. "I made a lot of mistakes, but I learned from each one. I would tell anyone who wants to start a greeting card line to immerse themselves in the industry: read books and articles, meet people in the industry, go to seminars, take webinars, take classes in small business, get a mentor. There are many resources out there and people willing to help newcomers."
Want to stay current on cutting edge business articles from Artsy Shark, plus artist features, and an invitation to the next Call for Artists? Click below to sign up for our twice-monthly email. You'll get all this plus opportunities and special offers that you can't get anywhere else!